MEET PROFESSIONAL TENNIS COACH DUSAN!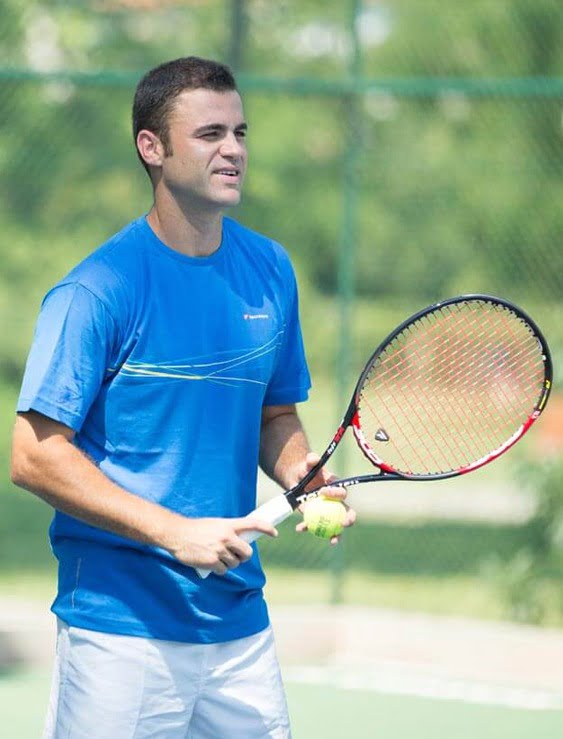 CERTIFIED TENNIS COACH, BACHELOR DEGREE OF SPORT AND PHYSICAL SCIENCE, OVER 12 YEARS OF EXPERIENCE IN COACHING AROUND THE WORLD, LESSONS FOR KIDS
✓

Certified Tennis Coach


✓

Bachelor Degree of Sport Science


✓

ITF Level 1 and 2 Professional Coaching Licence


✓

Group and Private Lessons


✓

Over 12 years of Experience in Coaching Around the World

Dusan is a professional tennis player who started his tennis career at a very young age. He formalized his love for tennis and sports in general with his Bachelor Degree in Sports and Physical Science in Belgrade (Serbia), as well as with ITF Level 1 and 2 Professional Coaching Licence. Dusan now has over 12 years of coaching experience around the world and many satisfied clients.

As a coach, Dusan takes care of your progress when it comes to your technique, but also your fitness and stamina. This is why he combines hitting lessons with cardio tennis, so you can expect great results after only a month. Dusan creates tailored lessons taking into account your tennis and fitness goals and your health. What you are getting is specialized exercise, training, and nutrition program. You can book group or private lessons.

Also, if you are looking for a great activity for kids, look no more. Dusan creates specialized training programs for kids to make tennis fun and social physical activity. By improving physical strength, flexibility, balance and motor-skills, tennis will help your child master other activities of the court.

To learn a bit more about Dusan, watch his introduction video.
Personal Trainers Dubai ★ No.1 Fitness Coaches in UAE!